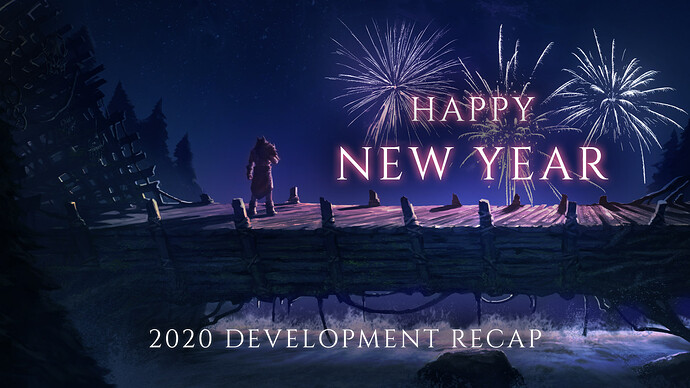 Hey Travelers,
Thanks to your support, the team at Eleventh Hour Games has had the opportunity to pour ourselves into Last Epoch and its fantastic community during this turbulent year keeping our spirits up. We would like to extend a warm thank you to you all and recap how the game has evolved over the last 12 months.
Our main focus for the year was to raise the standard for Last Epoch - and I think our most recent additions have done this well. The revamped Temple of Eterra sets the bar for future zones (and updates to existing areas!), while the Rogue's specialization trees, sound effects, animations, and visual effects are all much-improved compared to older content.
Throughout 2020, Eleventh Hour Games released an astounding 27 updates for Last Epoch! Six of these were major content patches that introduced key features to the game. In 2021 we'll be continuing to balance our twin desires of adding new content and features to Last Epoch, and ensuring that our content patches also include updates to existing parts of the game.


Over the course of the year, we've also implemented 29 new skills that each came with their own unique skill tree, made strides in performance optimization, created 59 unique items and 23 set items, completely changed our backend tech stack to support upcoming multiplayer, and replaced our website as well as the logos we use for Last Epoch and Eleventh Hour Games.
Going into 2021 we will be focusing on multiplayer, optimization, expanding our itemization and end game systems, polishing existing content, and launching 1.0. Again, thank you all for your continued enthusiasm and support. We could not have made it through this year without you.
See you in Eterra,
Judd Cobler
Game Director, Eleventh Hour Games