0.9 Patch Notes
The Convergence, Patch 0.9, is coming 2023-03-09T17:00:00Z!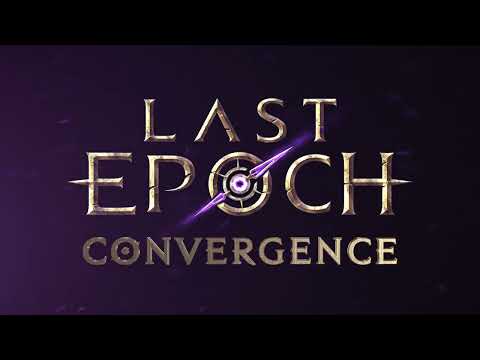 Convergence 0.9 Overview by Game Director, Judd Cobler
Welcome everyone to the final day of our Pre-Patch Blog Post Hype Week! Over the last year, we have been working on a very large number of improvements for Last Epoch alongside the addition of the Multiplayer Beta. With all these changes stored up, we have a lot of notes and changes ready for you to look over. Because of the sheer number of these notes, we've decided to release them a few days earlier than we usually would in order to provide a chance to read through the areas you might be interested in and prepare for patch day!
In preparation of the launch of the new client on March 9th, we will be taking the current log-in servers offline approximately 4 hours before the patch launch in order to migrate accounts to the new servers. (This will not transfer any characters, or other progression, just getting everyone set up to be able to log-in to the new servers).
Due to the size of the patch notes, we highly recommend using the provided Table of Contents and "top of page" links to navigate the patch notes.
Table of Contents
Systems
Multiplayer
Item Gifting
Cosmetics Functionality
Monolith of Fate
Dungeons
Arena
Campaign
Leaderboards
Gameplay & Mechanics
Gameplay
Mechanics
Ailments
Skill & Passive Changes
General Skill Changes
Acolyte Skill Changes
Mage Skill Changes
Primalist Skill Changes
Rogue Skill Changes
Sentinel Skill Changes
Passives Changes
Item Changes
Unique & Set Items
Items
Enemy Changes
Enemies
Visuals, Sound, & UI
Visuals
Sound
Chat & Social
User Interface
Optimization
Optimization
Changes and Additions
Changes and Additions