0.9.1 Patch Notes
Rising Flames, Patch 0.9.1, is coming 2023-05-25T16:00:00Z!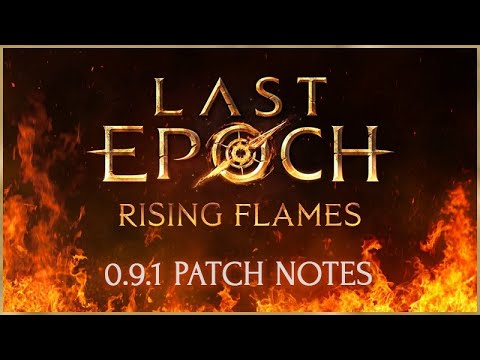 Rising Flames 0.9.1 Overview by Game Director, Judd Cobler
Welcome everyone to the Patch Notes for Beta Patch 0.9.1 Rising Flames! Over the last week we've been going over some of the major features to expect in this patch. With a completely recreated Chapter 1, Last Epoch now starts off the experience adventuring in Eterra on the right foot. With new zones, creatures, and improved tools we draw ever closer to our 1.0 release.
Continue below to see the full patch notes for 0.9.1 Rising Flames, and we look forward to seeing you all in just a couple of days!
Table of Contents
Individual Skill Changes