Highlights
Patch 0.7.10 includes Loot Filters!

Our initial post about Loot Filters can be found here and provides an overview of the functionality we are working on implementing.
We plan to publish an additional post focusing on the different types of rules.
Edit: Here's the post: Loot Filter Rules!

Patch 0.7.10 includes sweeping changes to defenses in Last Epoch, with Glancing Blows being repurposed, Protections being replaced by Resistances, and other changes.
We've made significant changes to Chapter 2 and Chapter 3, as well as visually updating parts of Chapter 6.

We have posted some before & after screenshots here.

Systems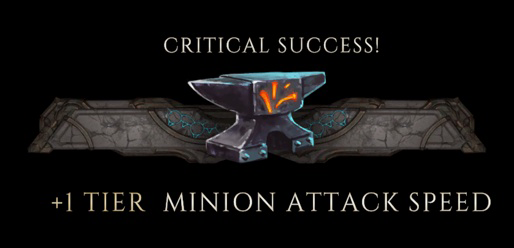 We are making changes to skill respecs to have them feel less punishing.

We have provided an overview of these changes here.

We're making changes to crafting. These include the introduction of 'Critical Successes' as a positive equivalent to Fractures, and the removal of Destructive Fractures.

See this post for a brief introduction to Critical Successes.
Game Balance
In the campaign dying during a boss fight will reset the fight.
After dying to a boss during the campaign you now respawn at the boss instead of at the start of the zone.

Skills

This patch adds Firebrand, a new Spellblade skill.
This patch adds Infernal Shade, a new Acolyte skill which replaces Cremate.
This patch adds Shield Bash, a new Sentinel skill.
This patch removes Defile, Ice Ward, Manifest Weapon, and Molten Blade.
Animation
All of the Acolyte's animations are being replaced.

User Interface

In Patch 0.7.10 it will be possible to view the specialization trees of skills belonging to mastery classes that have not yet been unlocked. The Skills window will also show the damage types of skills, with currently inactive types included but greyed out.

We have posted a sneak peek of these changes here.
Art
Patch 0.7.10 includes a new set of armor models for the Acolyte class.

We have posted concept art and a preview of the armor set here.
After This Patch
Patch 0.7.9 implemented Monolith of Fate updates from Phase 4 of our Early Access Forecast, and Patch 0.7.10 includes Loot Filters from Phase 4. Our next update, Patch 0.8, will stick with the '4' theme, albeit in a different way - it features four items from Phase 3!
(Multiplayer is still being tested internally and won't be included in our next update.)