Sands of Majasa Update is just a few days away and we have shared details about a lot of upcoming content, changes, and improvements. Sentinel is getting several improvements of his own. Including skill reworks and new skills - 3 new skills in fact. We already showcased Void Cleave and Multistrike. Today we are revealing the last, but certainly not least, skill coming into Sentinel's arsenal - Javelin!
Javelin is a throwing attack with a fast piercing projectile helping to round out the Sentinel's arsenal. Its specialization tree is packed with several unique nodes that significantly change its functionality. Check out just a few examples below!
Javelin - Skill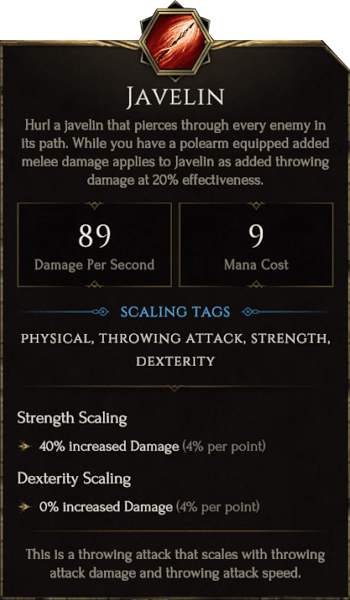 Javelin - Example Nodes
Values have been omitted as we are still balancing the skill.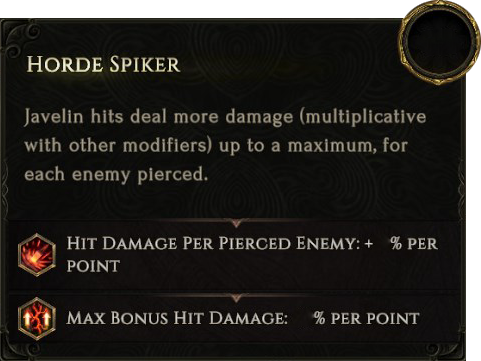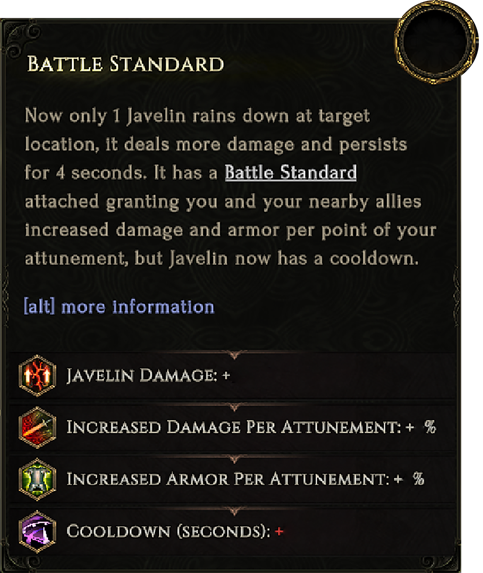 The banner is granting combat bonuses in a radius to you and nearby allies.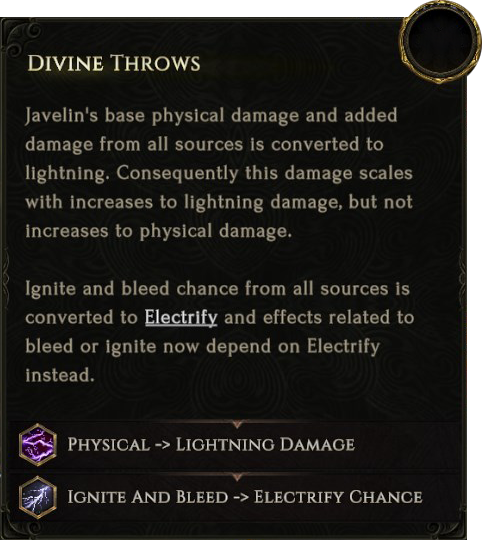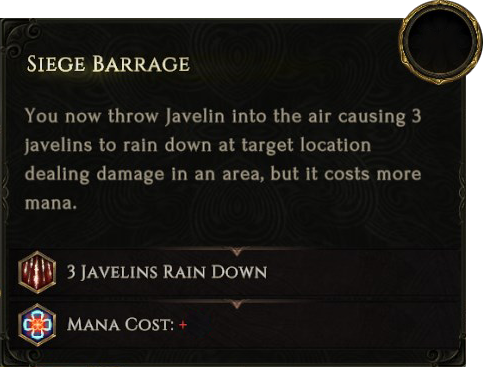 A barrage of spears pulverizing everything in the area. Also, with lightning conversion.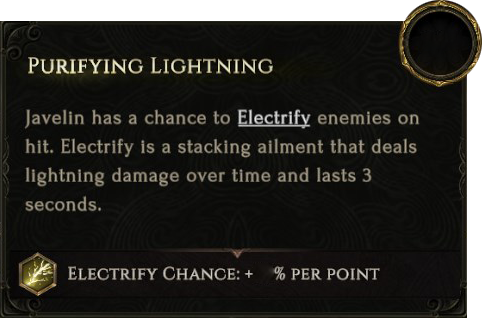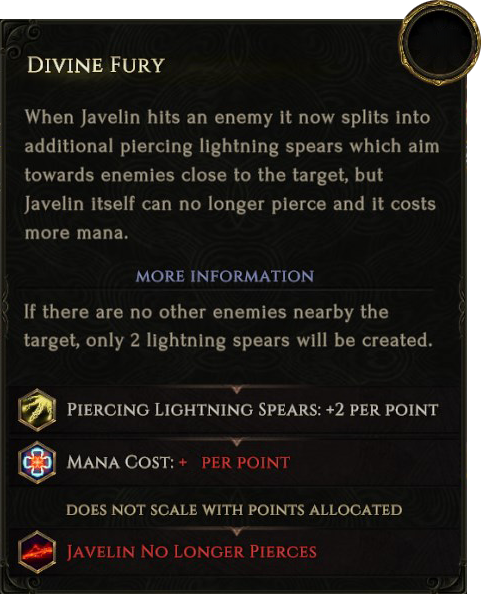 Ligh… err, I mean Divine Fury swiftly obliterating enemies!
We hope you enjoyed this look at the new Sentinel skill. If you want to learn more about new content, changes, and improvements coming to Last Epoch, check our patch preview.