Lunge Overhaul
Sands of Majasa Update is bringing a lot of updates to Sentinel, including to its core movement skill, Lunge. Lunge is receiving a full update with new VFX, a completely new skill tree, and also some changes to its base functionality.
In its current state, Lunge is the most effective movement skill in the game for going quickly from pack to pack. This is because Sentinel is largely a melee class and in mid-to-late game scenarios melee builds need tools to keep up with ranged characters. However, Lunge currently benefits throwing and spell Sentinel builds just as well, but it can become too extreme with increased cooldown recover speed, and in the early game, it can create too much of a disparity between different classes' movement in multiplayer. To address this we've increased the base cooldown, provided a cooldown recovery speed with the movement skills node in the sentinel passive tree, and changed the cooldown recovery nodes on the lunge tree to be melee specific.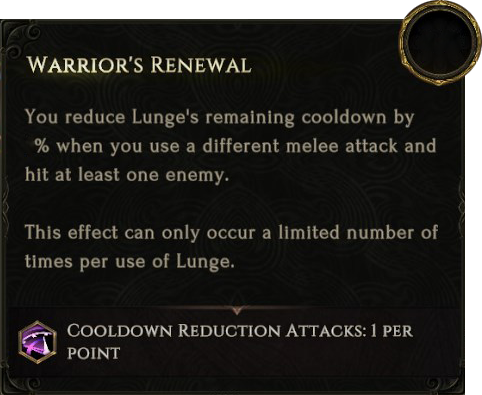 The specialization tree is also getting a complete rework. The previous tree didn't offer many viable options but it contained powerful temporary buffs that made it feel like you had to use Lunge every few seconds for those, even if you didn't want to use it . We've removed the temporary buffs and added a lot more nodes that change Lunge and how you want to use it in more interesting ways. In particular, there are a lot more nodes that scale with distance traveled or how many enemies you passed through.

Some nodes that were just stat changes in the past now have more interesting tangible effects, such as the node that grants a bonus while using a polearm now making the damage of lunge extend a way past the target, with VFX to match.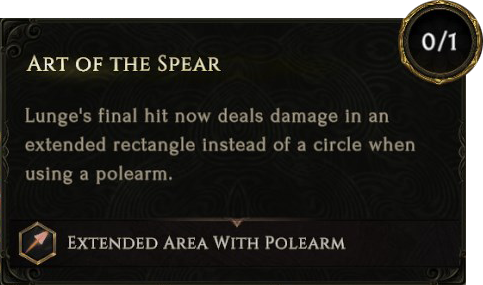 We've also redone the base visual effect, and the void and fire conversion nodes on the new tree have their own visual variants, enabling Lunge to better match the rest of your build if you're leaning heavily into void or fire.