Isadora's Betrayal is not the only item set coming in Patch 0.6!
The Invoker's Anguish set focuses on the elements. While we're still working on the balance of sets, we thought we'd share the flavour text & 2D art we've created for it.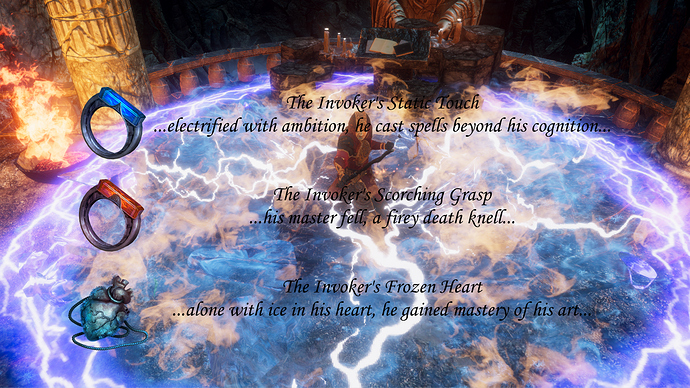 Let us know if you have any ideas for item sets! Please keep in mind that item sets will be kept small (typically 2-3 pieces, maybe four at most). This is one factor we're leveraging to keep sets from becoming overpowered. Similar to uniques, these are designed to add to the game. They are absolutely not intended to render unique or magic items redundant.