We did create a Boss Guide on Julra, the Dungeon Boss of Temporal Sanctum: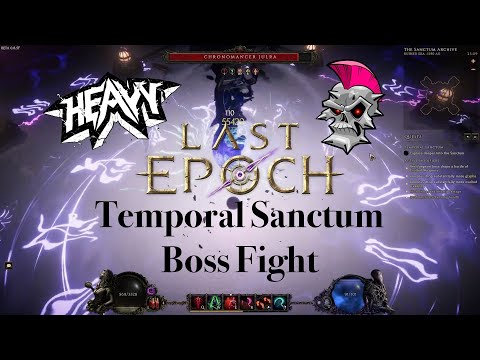 So funny story how all of this come together and happend on the LE Discord a few days ago:
@vapourfire mentioned on discord that there are no good Dungeon Boss Guides to reference to for Last Epoch. And he does promote my other MoF Boss Guide and Shade Of Orobyss Boss Guides a lot of times.
Another user asked me if I could do a Guide Video for Temporal Sanctum.
I said something like "I would love to do that, if I wouldn't hate video editing so much."
Then @CaiusMartius chimes in and said "Hey I could do that"
And here we are a few days later.
So thanks to Vapour and Caius for making this happen

If you haven't seen my Lightless Arbor Guide yet: Lightless Arbor Dungeon Boss Guide (In-Depth Mechanic Explanation)