Warpath Overhaul
Who doesn't love a good Spin-to-Win? Warpath is a longtime fan favorite skill and we've taken a lot of your feedback to make this skill even better. Patch 0.8.3 brings major adjustments to the Warpath Skill tree, giving players more freedom and exciting ways to play.
One of the most common things we've heard about Warpath is that there aren't enough ways to reduce the channel cost without heavy point investment within the tree, which severely limits interesting ways to build Warpath. The new Warpath skill tree offers easy access to mana cost reduction early, while still having plenty of transformative nodes without being forced into increasing channel cost as a downside.
Warpath - Example of new Nodes
In addition to channel cost changes, the new specialization tree has a heavy focus on fire and void elements as well as a wide variety of options to support other play styles. We also took this opportunity to improve and add new visual effects.
Values have been omitted as we are still balancing the skill.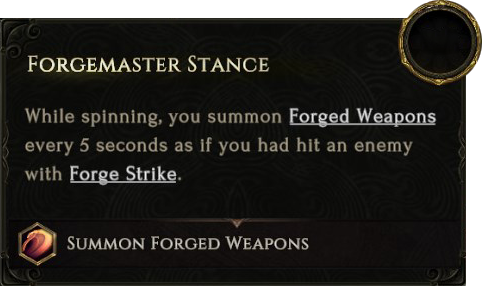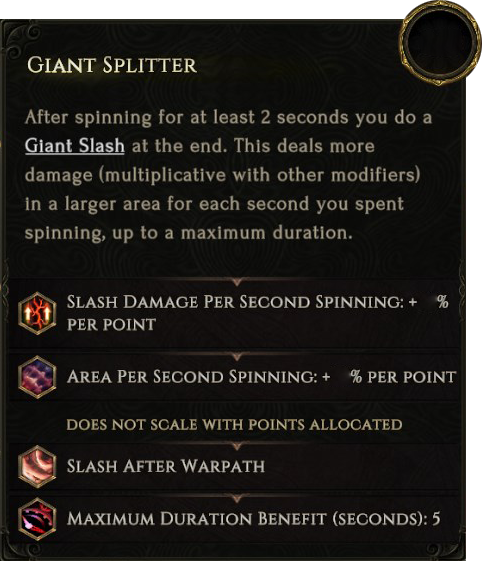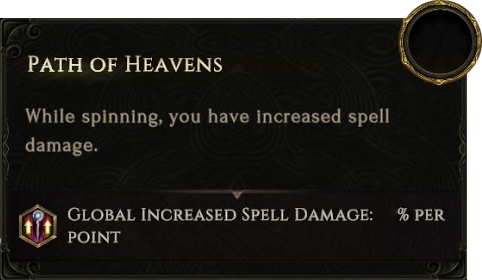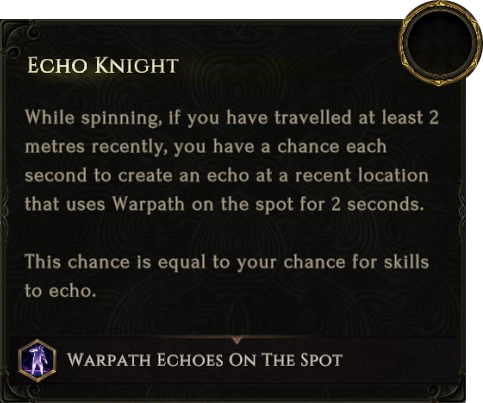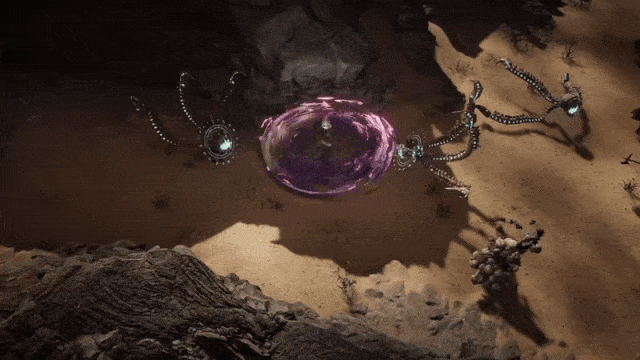 Echo Knight Node in action!