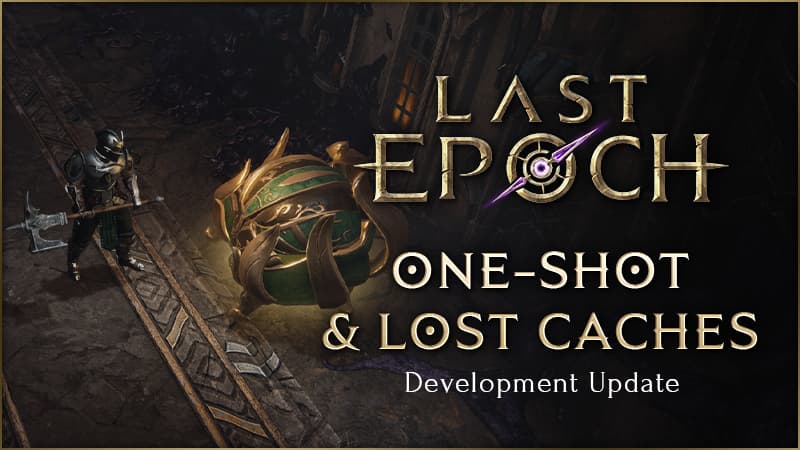 Welcome to the final Pre-Patch Blog Post before the release of the full Patch Notes for Runes of Power!
Today we're going to be looking at another new encounter mechanic we're adding to Last Epoch in just three days! As mentioned in the Rune Prisons blog post, we wanted to improve the moment- to-moment feeling within the Campaign, as well as within Echoes. To bolster this, we're adding two types of caches to the game: One-shot Caches, which can be found during the Campaign, and Lost Caches, which can be found within the Monolith of Fate.
One-shot Caches
Have you ever thought to yourself "I love exploring, but sometimes I wish there was something just a little bit more to find while exploring"? Well, we have, and so we're introducing One-shot Caches!
These Caches are hidden throughout various Campaign zones. You won't find them on the beaten path either, so if you want them, make sure to put your exploring boots on. When you begin to approach a One-shot Cache, you will be able to see the cache appear as an icon on your mini-map to let you know that treasure is near.
One-shot Caches, as the name implies, can only be opened for their specific rewards once per character, but when opened provide greater rewards than a normal chest and always have a guaranteed drop of either a Personal Item or other helpful leveling items. Personal Items are hand-crafted items which once belonged to another entity that left them behind. They have fixed stats on them, and boast special Personal Affixes. These Personal Affixes cannot drop naturally, define the name of the item, and can be identified by their pale yellow color. Personal Items also cannot be crafted, so you'll need to find the cache that has the personal item for you.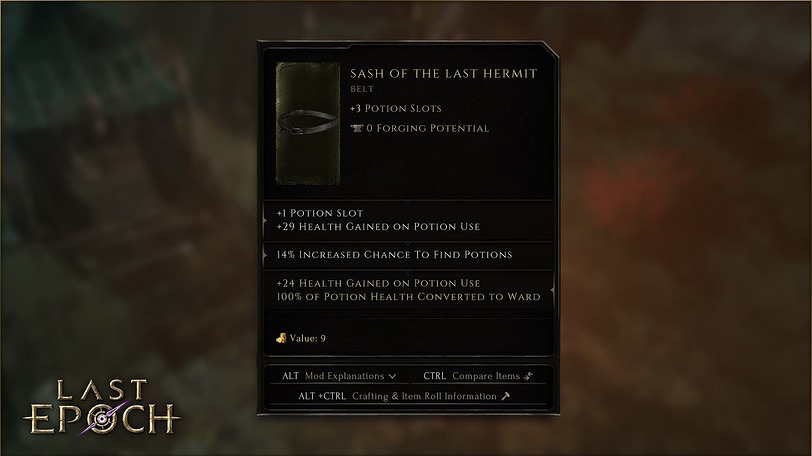 To prevent missing out on One-shot Caches when playing in a party, the Cache will only be opened for you by another player if you are also nearby. If you're further away, it will remain safely closed for you to explore it yourself when you're ready.
You can always find the same One-shot Caches in every playthrough: so once you know where to find one, containing a particular item to help you through the campaign, you'll know where to go. This also provides an opportunity for more experienced players to find different routes through the campaign for different characters, depending on which One-shot Caches they may want to nab.
Lost Caches
Lost Caches are similar to One-shot Caches, however these will randomly appear in Monolith Echoes and don't have any limits on finding and opening them. Our goal here is to improve the feeling of each potential echo by adding random events where you can find fun little rewards - perhaps stumbling upon them, or for the avid explorers out there, a reward for your efforts. Do keep in mind, not all Echoes will contain a Lost Cache.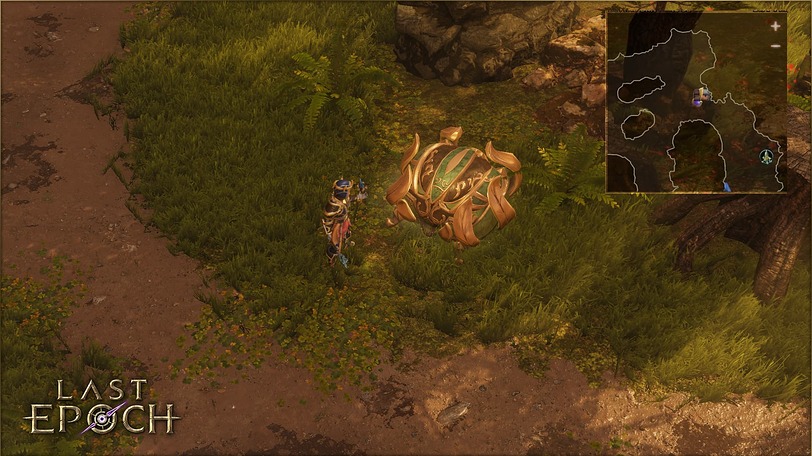 When found tucked away within Echoes, Lost Caches will grant a bunch of powerful items themed around the specific Lost Cache. There are many types of Lost Caches to find, as well as several Tiers of each type of Lost Cache. For example you may find an Explorer's Cache which hoards keys, a Lost Thief's Cache which contains jewelry, ranged weapons, and daggers, or perhaps a Thief Lord's Cache which contains a greater version of the rewards from the Lost Thief's Cache.
Monolith of Fate Improvements
Alongside adding new mechanics and things to find in Monoliths, we're making some changes to Echoes themselves to improve the experience. Our goal here is to make Echoes feel more consistent in navigation, feel better when clearing, add a bit more variety, and reduce the feeling of "getting a bad map."
With the performance improvements we've been making, we're feeling confident about this first change being made: increasing mob density. On average, this works out to about a ten percent increase in mob density. However, in combination with adjusting mob spawner locations, we believe this can help with the feeling of density, without too much of a performance impact. This is just a first step towards better balanced endgame monster density and this will be an ongoing effort.
The second change we're making is adding more possible player spawn locations. This was a quick change which can help to make maps feel more variable by creating different routes around the maps.
The third change we're making is to maps with a lot of dead ends — either removing many of the dead ends, or adding additional connections to make these maps less punishing on path choice and reduce backtracking.
The final change is we're reducing the sizes of some of the larger maps. This means Alpine Halls is now about one third the size it previously was.
Patch Notes Soon
Thank you everyone for joining us for the final Pre-Patch Blog Post for Beta Patch 0.9.2 Runes of Power! With One-shot Caches and Lost Caches providing more reward to exploration, and general Monolith of Fate Improvements keeping the feel-goods coming, we hope everyone enjoys Runes of Power and Runemaster as much as we've enjoyed creating it. So get your theory-crafting juices flowing, and your plans set, because Runes of Power releases in just three days on September 7th!
Keep your eyes open tomorrow for our final post before the patch, containing all of the juicy patch notes, coming soon!