Taking the nodes Cursed Limbs, Illusion of Pain, and Crimson Enlightment a fairly detrimental gameplay bug.
Recorded a video for reference as this one is a bit detailed to explain: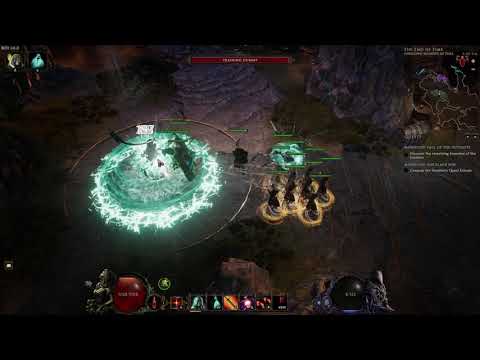 Illusion of pain makes it so the curse will fall off after it takes a single hit so long as you directly apply it. Crimson enlightenment will make it cast rip blood on any target after bone cure falls off. Cursed Limbs will make it so you continuously reapply bone curse on hit for X seconds, and will overwrite any existing bone curses on targets.
If you manually cast bone curse and then hit that target during the cursed limbs window, the bone curse from limbs will overwrite the one you cast manually and prevent the 1 hit cap from illusion of pain occuring - great working as intended. However, if a minion hits it, it will trigger the fall off from illusion of pain, cast the rip blood from Crimson Enlightenment, and reapply bone curse while under the cursed limbs window (hence the rip blood chain as seen in the video).
Can see similar bug was also reported here but hack couldn't replicate and thread is now closed: