Hot off the heels of our 24/7 Multiplayer Closed Alpha launch, we have another big announcement coming your way today: Join us live next week on Twitch for an exclusive first look at multiplayer gameplay and a Q&A session with Zizaran and Steelmage!
We are getting pumped up for our 0.9.0 (Multiplayer) release, and we know you all are as well. We're still in closed alpha testing phase with our Community Testers (you can still apply if interested!), but we wanted to give you all a first look at what we have coming and answer some more questions about multiplayer and the future of Last Epoch.
Starting on Wednesday, Sept 14th @ 10:30am CST Hosted by Zizaran - You can catch Zizaran, Judd (Game Director), Mike (Sr. Game Developer), and Dan (Lead Game Designer) live answering Ziz's questions and getting a first look at Last Epoch's upcoming Multiplayer release.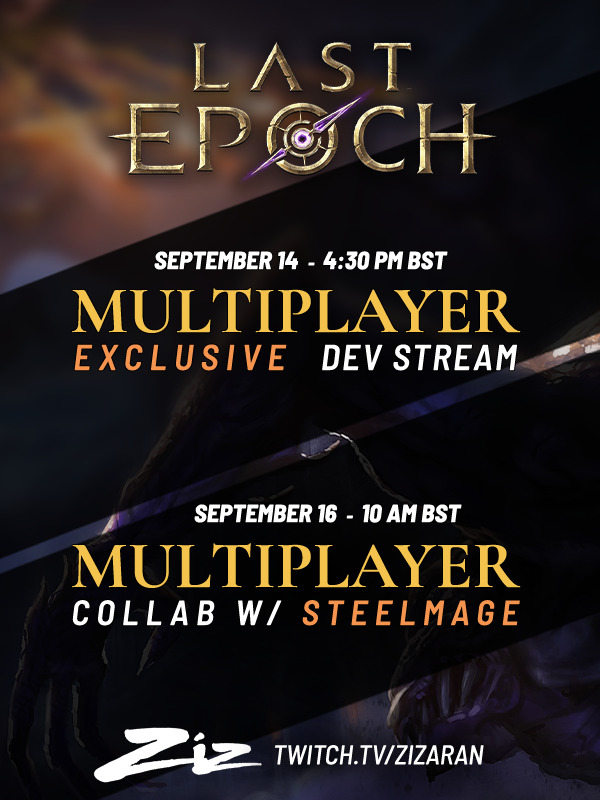 Then again, on Thursday, Sept 15th @ 10:30am CST Hosted by Steelmage - You can catch Steelmage, Judd, Mike, and Dan as well with even more multiplayer talk.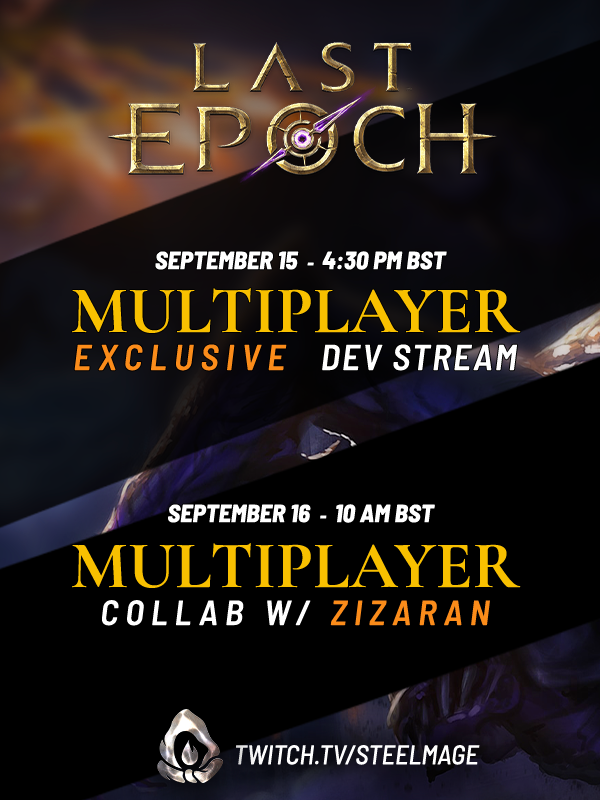 Finally - Friday, Sept 16th - You will be able to catch Ziz & Steelmage live on their own twitch channels as they do a hands-on look at multiplayer.