Video
---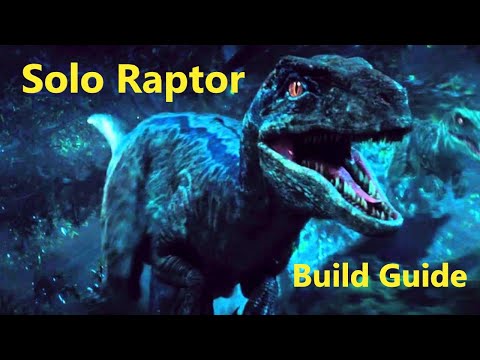 ---
This Build Tier Rating is:
---
  10/10 --->--->--->---> 5/10 >--->--->--->---> 1/10


          



---
Build Overview Summary/Rating/Interactions

---

Summary

This build is played as a Beastmaster! Summon a terrifying raptor and buff him with multiple skills while he kills everything all you have to do is run around and dodge everything. Can be a bit slower paced if you want to clear maps, but can also be a quick speed runner if you just cherry pick to the end and clean off the bosses.

---

Main Interactions

Stacking Minion Damage/Minion Physical Damage
Hitting your companion with eterras blessing every 4 seconds to apply taunt
100% Uptime of frenzy totem for lots of damage/attack speed boost

---

Rating

Defense - 8.5/10
Offense - 8/10
Empowered Bosses - 8/10
Speed Running Echoes - 7/10
Arena - 7.5/10
Average - 7.8 (A Tier)
---
Lootfilter Attached Click Here

---

Please let Me know if you find anything messed up

GREEN - Early Game Items (1 affix Tier 1+)

BLUE - Mid Game Items (1 affix Tier 3+)

RED - Starting Endgame Items (1 affix Tier 5+)

YELLOW - ENDGAME ITEMS (Requires 3+ Affixes with 8+ Total Tiers)

YELLOW - IDOLS

PINK - Exalted/Set/Unique Items

WARNING: Unused Base Types and Non PRIMALIST Class Items ARE HIDDEN

---

Pastebin Link

---

Solo Raptor BEASTMASTER Lootfilter Pastebin Link

---

Text File Download

---

Solo Raptor Beastmaster 0.8.2I.xml (86.4 KB)

---
---
Dammitt's Builder For 0.8.2I

---

Solo Raptor BEASTMASTER Gear/Idols/Blessings

---
---
Most Important Stats

Defense For You (Most important to Least important

Capped Resistances
Dodge Rating
Critical Strike Avoidance
Endurance 60%/Healing Effectiveness
Health

---

Defense for Raptor

Minion Health/Minion Health Regen
Minion Leech on hit/Melee Leech
Minion dodge rating

---

Offense (Most Important to Least important)

Minion damage/Minion Physical Damage
---
Rating System Breakdown

---
---
Passive Screen Shots

Primalist

Beastmaster
---
Skill Screen Shots

Maelstrom

Eterra's Blessing

Ice Thorns

Summon Raptor

Summon Frenzy Totem
---
Social Platform Links

Twitch

---

Follow me on twitch and watch me live every Saturday night as we put together builds and test them!

---

Youtube

---

Here's Everything I've ever done in Last Epoch

---

Discord

---

Join my Discord and use the !Search function in the Search bot channel to find any build it is your looking for by name/creator/tier rating/class/master/skill/patch and more!

---
---
Updates

---

Initially posted June 28th 2021. Viable for 0.8.2I
---
Looking For a different build? Here's a Compendium with Tons!
---
150+ Builds and Guides in one place! Click Here
---
Have a good day Travelers!