Hey Travelers!
We have another music showcase for you! This week our talented composer Erik shares details about creating music for two zones, one of which is from the new Chapter coming in Patch 0.8.3. Slight spoiler alert ahead
The Maj'Elkan Catacombs
The Maj'Elkan Catacombs zone takes place in the Imperial Era in the dark catacombs beneath the city. The Immortal Empire has a strong foothold at this point. The Traveler is battling a lot of creatures that lurk in the catacombs, including giant scorpions and spiders that threaten your very existence. The Turkish Dulcimer is featured heavily in the music, playing a lot of the melodies, backed up by heavy brass and strings. Two minutes into the music, there is a strong feeling of impending doom - that the world is falling apart, because it is at this point in the game! All feelings of majesty are gone as the undead battle to take over, and the living desperately stage a resistance.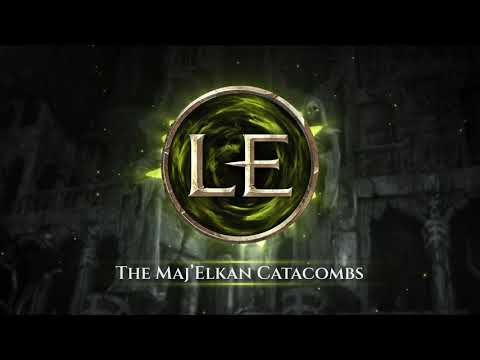 Crossroads
The Crossroads is the first combat zone in Chapter 9, in the Divine Era. It is a waystation just outside of Soreth'ka that acts as a meeting place for trade caravans. The scene begins with the Traveler exploring. Soon, they are attacked by a regiment of Osprix that have destroyed the buildings and caravans and are presumably raiding the rest of the main road.
Since civilization is at its peak during the Divine Era, it's a time before the rule of the undead, so you can hear a sense of majesty and grandeur in the music. One minute into the piece, there is a theme that is played by the harp which represents the strength and fortitude of the player in their quest. At two minutes into the music, the danger lurking at the Crossroads begins to be seen…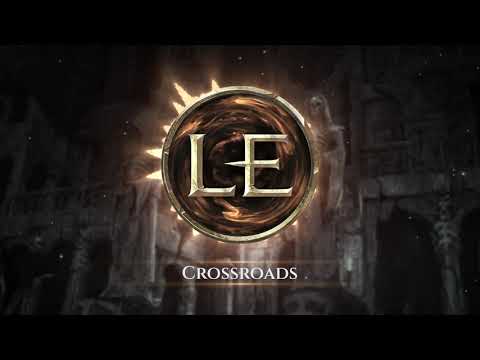 We hope you are enjoying our music showcases. You can always find more music from Last Epoch in our Youtube Playlist.