Hi,
I'm running the game through Steam, using the Linux client (running Solus OS).
The game worked well when I played it for the first time, but after adjusting the settings to Low to improve the performance on my computer this glitch started. Even returning the settings to the defaults doesn't fix it.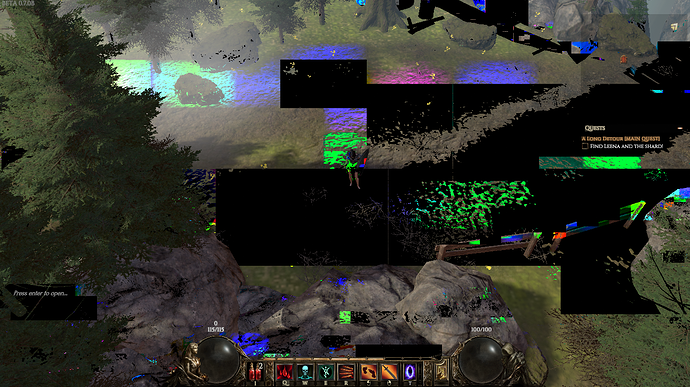 Some things wasn't working even on the first run, the HP and MP bars we're empty (without collor and effects) and the map was also invisible, I could see the icons but not the map itself).
Using free mesa drivers with an Radeon RX 560.