Hello,
I started playing last night, played for a few hours then logged out in the lost refuge camp (think that's the name).
After downloading the new patch today, i could not log into this character - I had a Unity error pop up during the loading screen.
So I decided to start a new character. Once I got this character to level 9 and into the lost refuge camp, the same loading screen gave me the same error.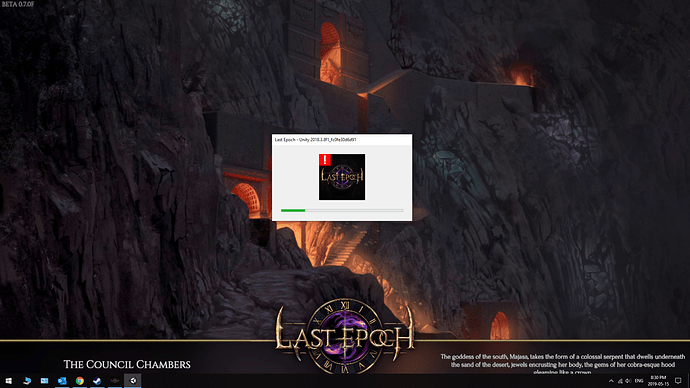 Edit I realize you can't really read the error code in my photo, here it is: "Last Epoch - Unity 2018.3.8f1_fc0fe30d6d91"
Please help let me know if this is a recurring issue, or if anyone has any ideas.
I tried lowering my gfx settings, and I tried setting them to max to see if it would change anything.
Thanks.