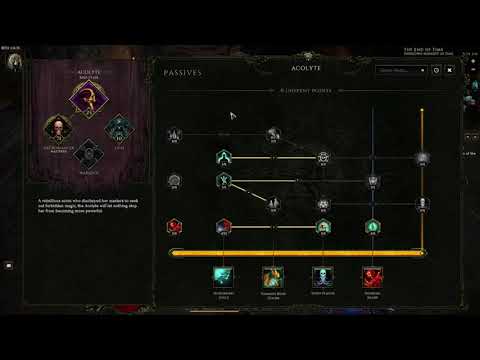 There's just something about Zapp's boasting of slaughtering his own squadron just to defeat the Killbots on a mere numerical technicality that's intoxicating. This Necromancer build honors all of the brave men that Zapp has "nobly" sacrificed by raising them out of the ground… so we can kill them again.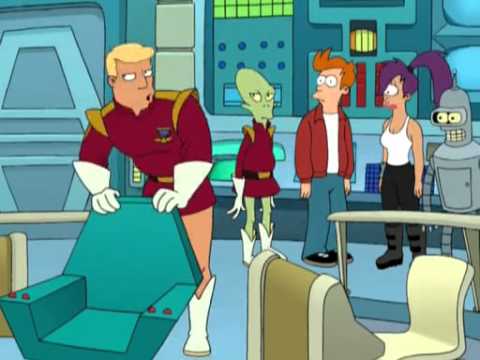 Build Planner - Ideal Level 100 Character
Build Planner - Current Video Set-up
The video should provide a good layout as to how the skills interact with each other. I wanted to also include a dummy video to showcase each of the ability's damage, but adding it with everything else would have made the video too long. So instead, here's a succinct description as to how each skill contributes to the build.
Summon Skeleton: Warriors only as a pure Sacrifice, Meat Shield, Mana Generator
Summon Wraith: Summon at the Enemy location for 1st wave of damage, Ward Generator, Backup Sacrifice
Archmage: Sacrifices Warriors and Wraiths for 2nd wave of damage
Dread Shade: Provides flat necrotic damage and damage multiplier, summons Volatile Zombies after expiration
Volatile Zombies: GTFO ability to kill chargers and enemies that hone onto the player, 3rd wave of damage and instant kill at 16%, healing and sustain, Mark of Death applicator for resistance shred
Why take the Archmage node on the Summon Skeletal Mage Tree?
The way the Skeletal Mage Sacrifice skill works is that the Mage uses its normal projectile attack until a Warrior or Wraith comes within melee range of an enemy. The Mage then uses its next attack animation to Sacrifice the minion. If there are any more minions in melee range, the Mage will continue to Sacrifice one-by-one until there are no more minions in range. I have tried this with the normal 3-4 Mages, and they would wipe out my Warriors and Wraiths to overkill the first wave of enemies, and then nothing to handle the subsequent waves. Having the Archmage makes this a much smoother performance, where the damage is applied to each wave while the Wraiths do some good damage on their own, especially under Dread Shade.
While the Mage's Sacrifice does not use your own skill tree, I assume it uses the same "added damage applies at 200% effectiveness" effect as our Necro Sacrifice skill. By giving lots of flat damage, gearing so that we have as close to 100% Crit chance for Skeletal Mages, and using Death's Rattle and Turquoise Rings for Minion Crit multiplier, the ArchMage Sacrifice is neck-and-neck with Volatile Zombies Crit Explosion for doing the most damage for single-target.
Skeletal Mage 100% Crit Chance

It is possible with my ideal build planner, but requires at least 7% Crit Chance on the Chest, and ideally T4 or T5 on the Helmet. Let's say you have a T5 for an extra 5% chance. Here's how you calculate the Crit chance:

Base Crit = 5%
Skeletal Mage 5/5 on Celer Mortis = +15%
T5 Modifiers for Head and Chest = +12%
2 Grand Idols with +2% each = +4%
That comes to a total of a base crit chance of 36%. Then comes the "Increased" modfiers:
Necromancer Tree Passives = 150% Increased Crit Chance
T1 on the second chest prefix = 60% Increased Crit Chance
4 Large Idol Suffixes (15% each) = 60% Increased Crit Chance

The equation becomes: 36 * (2.5+0.6+0.6) = 133%, which is more than plenty, so you don't need as tight T5 requirements, you can probably get away with something like T3 on the Helmet, or not even need the second chest prefix and take something like Volatile Zombie damage prefix instead.
For defenses, getting 100% Critical Strike Avoidance is the most important thing, as it will provide the most assistance against random one-shots from an enemy ability. Once you guarantee that (either from equipment or getting the Empowered Blessing), you can go over to having more Life and more Endurance. I can breeze through Empowered Monos at 100+ corruption as long as I don't stack too many +damage modifiers, so I can only imagine the survivability going way up once I'm able to get Endurance and more HP.
Gameplay you can see in the video - the important thing is to keep your Skeleton Warrior count high as it's the way to recover your Mana to sustainable levels, and summon Zombies next to you when you have a bunch of enemies dogpiling on you so you can gain Health and clear your immediate area. The Death Rattle Unique is required for this build, as the "20 Health on Minion Kill" is the best thing this build could ask for in terms of sustaining yourself, since multiple minions are dying every second under your control. As Zapp Brannigan boldly proclaims, "When I'm in charge, every mission is a suicide mission."