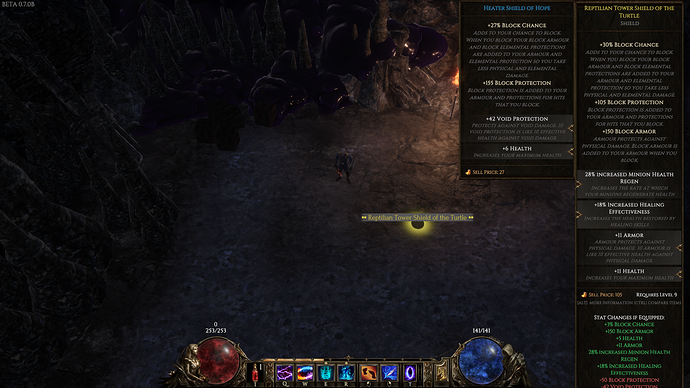 If you hold ctrl and alt on an item, the tool tip spazzes out.
Looks worse while you're actually doing not, the photo posted is static.
Edit: Another bug is that if you hold alt on an item than move the mouse off the item, the full details will stay until you press alt again.