I'm up to part 5 of Study in Time - Investigate the Upper floor of the College.
I went forward in time and got the crest. Went to the door and had the dialog in which the Officer ran off upstairs. But the door isn't open, and no amount of clicking, walking, or restarting the client will get it to open for me.
Screenshot: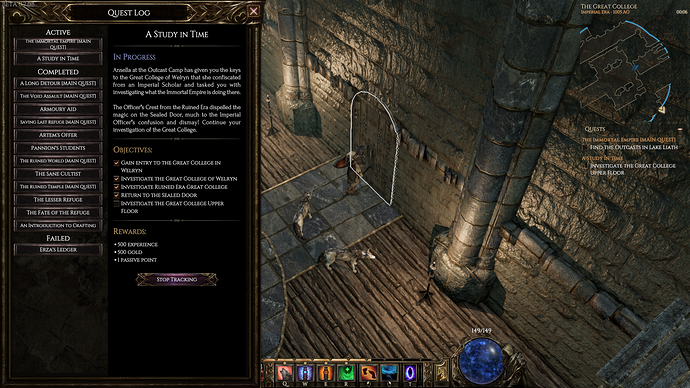 Not sure if the Player.log will help as I've restarted since "handing in" the crest, but I can generate one if need be.
Platform: Arch Linux, if it matters.