Hi there community and developers,
I just joined the game and started playing as a Primalist.
The first thing I wanted to do is starting to explore the map, so when I got my jump ability unlocked, I tried to reach for ledges… which I did.
I dropped down to some rocky plateau and can only see my character when zooming in. On my map I am walking outside the terrain.
Should I restart when encountering similar 'bugs'?
Edit:
Starting at the very beginning of the game, walk to the right. After passing some of the bigger enemies, you will reach the point that is shown on the image.
Standing bottom-right of the round shape on the map, left of my character position, and jumping upwards made me fall down on to the plateau.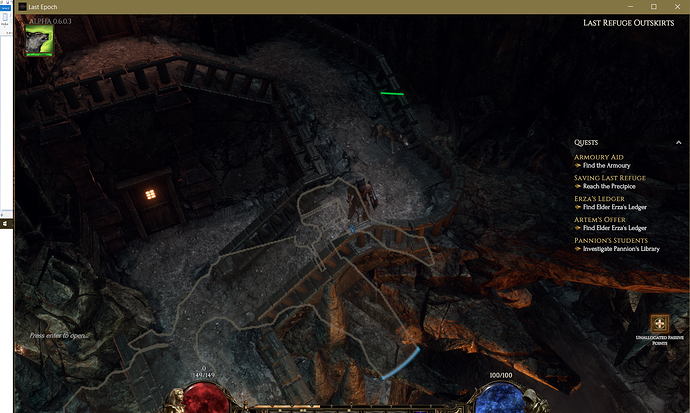 This is where I ended up. I could walk around and zoom in to see my character.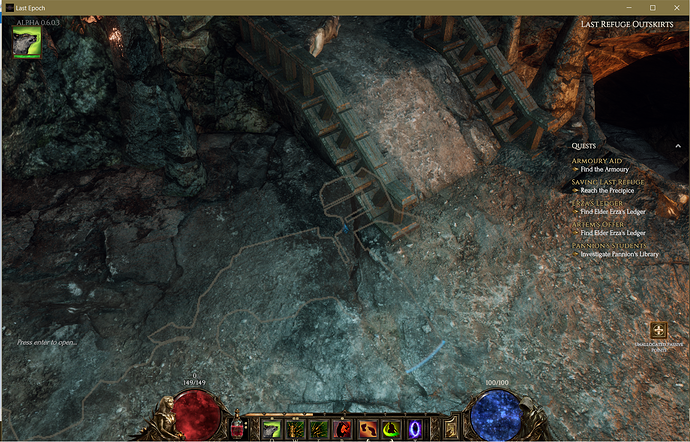 It is probably nothing big, but you might as well take a look at it.