Hello to All
I was just wondering about the Steam page stating the following: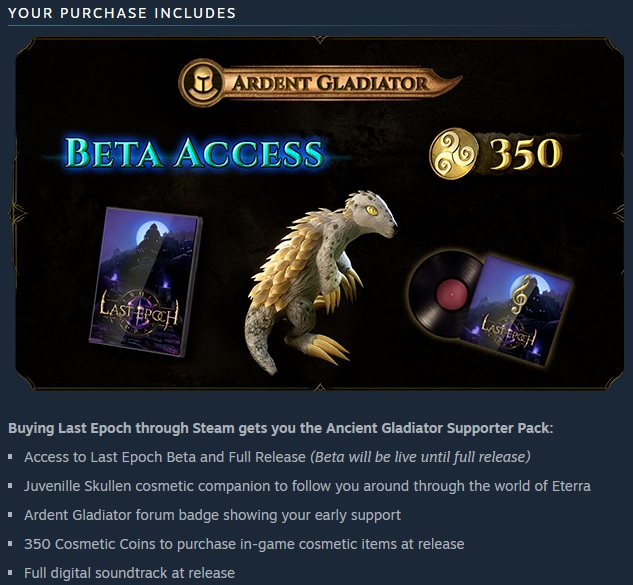 The Image linked above shows that you get Beta Access; Juvenille Skullen companion; Forum Badge; 350 coins for cosmetics and the Full digital sound track. I am really interested in the last of these items.
Does my Steam purchase include all the above mentioned items and how do i access them if it does?
Thank you in advance to those who answer