Hello,
I was reorganizing my stash tabs, deleting old categories (henceforth referred to as folders), and moving tabs into new folders (Some empty tabs, some with items). After doing so I was confronted with many visually missing tabs in the new folders and a complete inability to select the folder to bring it to the forefront of the UI. I have, with experimentation, found that I can access the folder with the drop down menu on the right hand side of the stash, but it does not allow me to rename the folders, reorganize the tabs, or even see all of the existing tabs within the folder. If I log out to character selection (Which always forces me to re-log into the game wholesale but that's another bug entirely) upon reentry into the game I can see all my missing stash tabs but the moment I select one the whole stash bugs out again and I can no longer see the others that I did not select in that moment.
To be honest I was fine with wading through the rough waters of the multiplayer launch and all associated bugs therein but not being able to use my stash my put a forceful hard-stop on my progress
This is on patch 0.9c
Enclosed is all relevant log files and a video of the problem.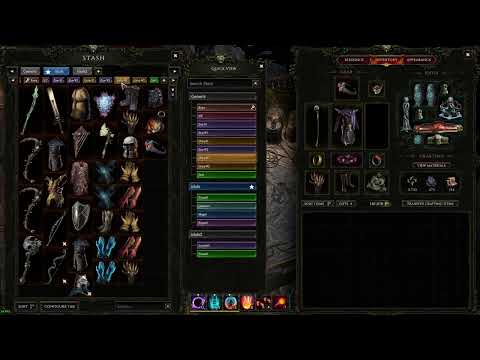 Player.log (1.4 MB)
DxDiag.txt (98.1 KB)
le_graphicsmanager.ini (500 Bytes)