Operating System:
Windows 10
Detailed description:
I am now playing with Mana Strike using the Teleporting Strikes node. This gives my melee attack range, but has an offset when used at range. The offset grows in intensity the further away the attack is used, and seems to be attacking further in the direction than is intended [see images below]. This makes the actual ranged usage very clunky; I have to aim with an estimated offset that it will use.
I have 0 points in the Spirit Blade node, as I am thinking this will help cover up this problem (by being able to cover the area including the spot clicked at a distance), but shouldn't be necessary.
What were you doing at the time?
Using the Mana Strike with Teleporting Strikes.
How consistently does this happen?
Every attack that is not within melee range.
Images of the offset, where the mouse is at the red-X location yet the attack is occurring at an offset.
Fairly close with a minor offset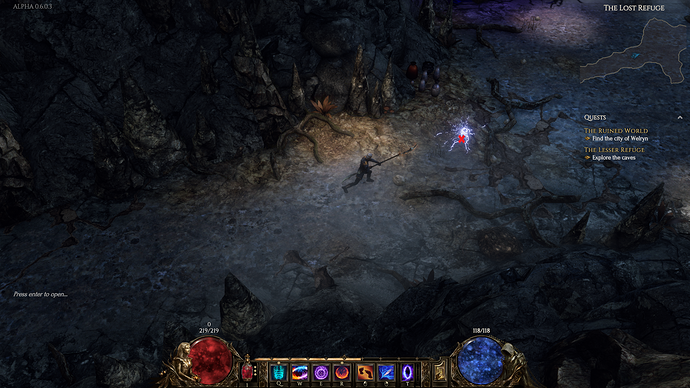 Further away with a larger offset