Everytime I go to log in the launcher is unarchiving 397 packages. It shouldn't do this everytime should it?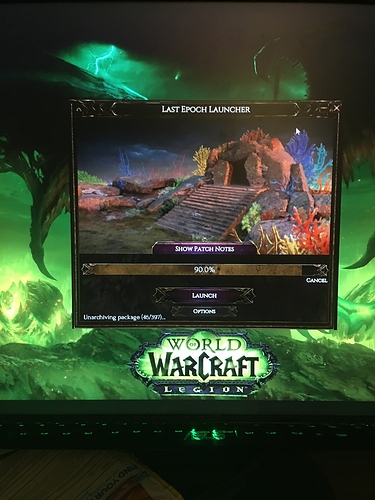 That looks like the Windows version of our launcher.
Assuming I'm right, could you try right-clicking on it and selecting Run as Administrator? It won't prevent the need to unarchive packages again, but might make it stick next time.
I will give it a shot and let you know. Although I am 95% sure when I did it the first time I ran it as admin. But will try again.
If that doesn't work, could you please tell us where it is installed?
It is in my programs86 folder in a folder named Last Epoch as that is what the instruction said to do

Try placing it somewhere other than in the following folders;
/Program Files/
/Program Files x(86)/
For example, C:/Games/Last Epoch should be less prone to permissions issues.
I can just move the file to the games folder instead of reinstalling it correct?
Hey,
Been a while since we've heard from you. Can I ask if this issue is ongoing?
To be honest I ya e not even logged in since then. With how my favorite class is right now I have little desire to play until beta.
Alright.
In that case I'll lock the thread. You're welcome to open another in future if necessary.