Hey all, I've started a new video series called Last Epoch University! In this series I'm going to be covering a whole host of topics LE related, starting from very basic concepts and later covering the more advanced stuff. I'll be putting all of these videos here so that anyone can access them all from one place on the forums. Shoutout to PoE streamer Zizaran for the inspiration from his PoE University vids.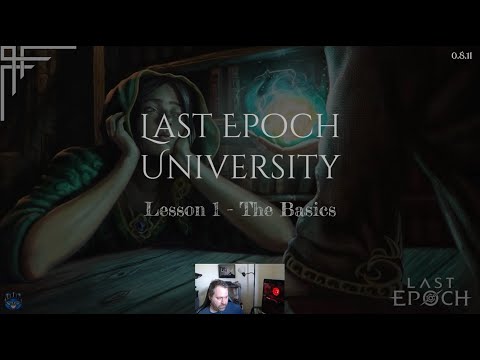 The first in a series of videos detailing Last Epoch's core systems and concepts. This lesson serves as an introduction to LE and is designed for those who are considering buying the game, or are just starting out and want to learn more about where LE is in the early access cycle as well is what is already in the game.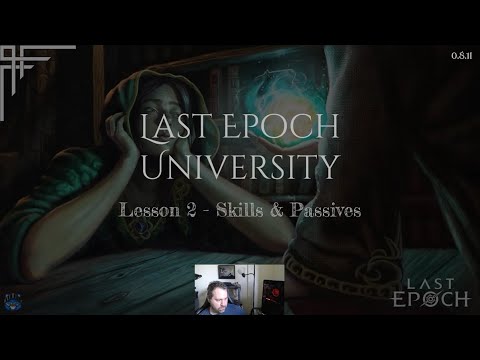 In this lesson we discuss how skills and passives work in LE. Includes how to respec.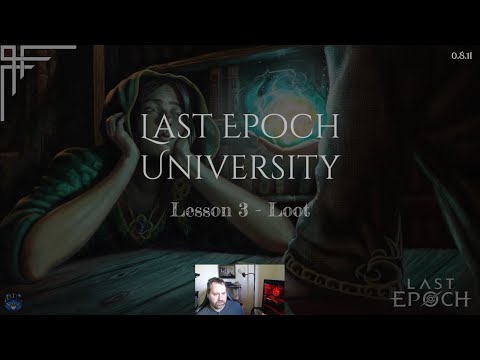 In this lesson we cover all of the most important info about loot in LE. We answer questions like "What are loot rarities?", "What are uniques?", "How do affixes work?", "What are idols?", and "Does turning on streamer mode increase my drop rate?" (we don't actually answer the last one, but the answer is no…no it does not)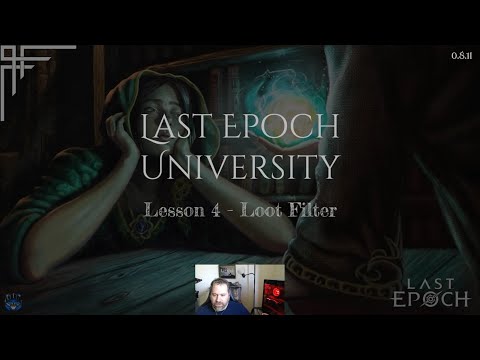 So you watched lesson 3 and now you know about loot, but there's so much of it. How could you possibly look through it all without going mad? Answer: You don't have to! Watch this lesson to learn how to make your own filter or import one from someone else!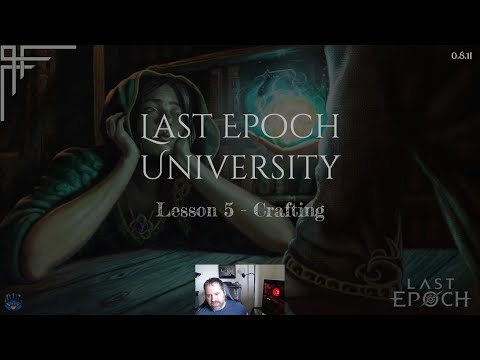 So you've watched the last two lessons, and now you know about gear and how to filter for only the stuff you really want, but how do you take that stuff to the next level and make truly pog level gear? Crafting! In this lesson we cover everything you need to know to get started with crafting, one of the most popular systems in LE.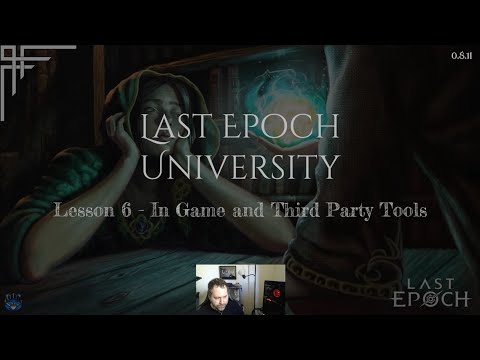 Every good ARPG has a lot of info and data to sift through, and LE is not different. Having the right tools to efficiently work through your data and get what you need is critical in making good decisions about making builds, gearing, and just about every other aspect of playing an ARPG. In this lesson we cover what tools are at your disposal, including both in game options and the best third party options available.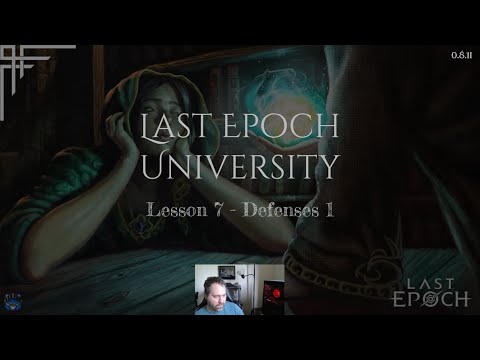 Like most ARPGs, defenses are important in LE. In This lesson we cover HP/Ward, Sustain (Leech, Regen, Etc.), and Resistances. The basics are covered for each section, but some more advanced concepts are discussed as well. The section on resistances is especially useful if you're coming from PoE and want to know the difference.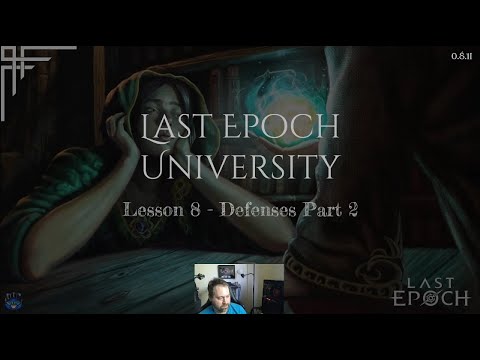 In our second and final part on defenses, we cover dodge, armour, endurance, block, crit avoidance, glancing blow, stun avoidance, damage reduction from classes, and debuffs. Part 1 and 2 combined should now give a 'mostly' comprehensive overview of the defensive options in Last Epoch.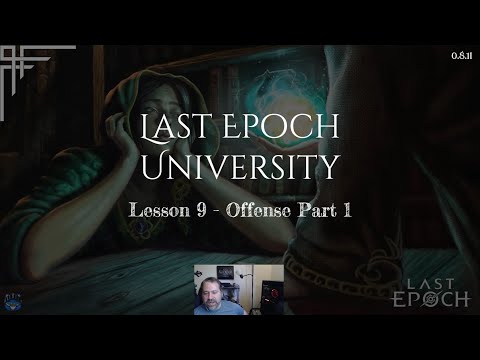 Struggling to scale your damage, or just want to know how offensive stats work? If so, then this two part series is for you! In part one we cover:
The difference between Added, Increased, and More
Critical Strikes
Shred, Penetration, and Increased Damage Taken
This is the second of a two part series on offense (aka how to scale your damage). In this part, we cover
Added Damage Scaling (omitted from part 1)
Damage Over Time
Attack/Cast Speed
'Chance To Apply'
Damage Conversions
Minions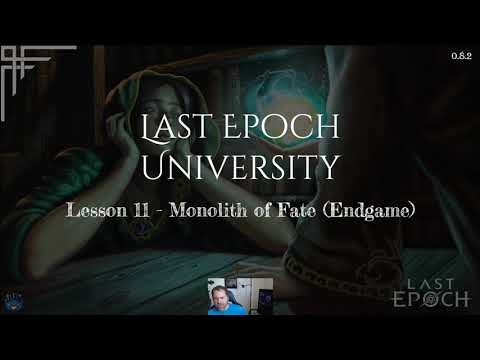 0.8.2 brought massive improvements to the core endgame system. In this lesson, we cover everything you need to know to get the most out of the Monolith of Fate!
---
Zizaran's PoE University - The inspiration for this series: PoE University