There are few games to come up the slope after having a bad rating on steam.
And those who arrive there, do not come out indefinitely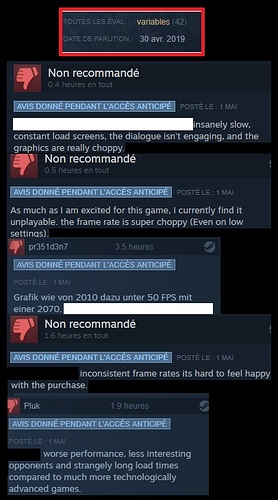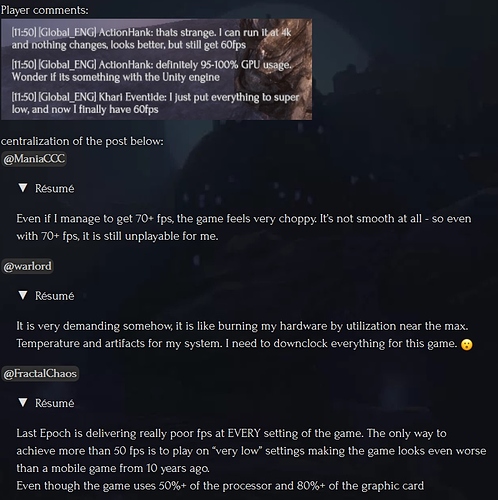 You really need to prioritize and put your energy on:
Graphics Engine = SLOW DOWN FINISH! This is unforgivable nowadays, it's a shot to finish in Free to play this kind of mistakes!
Graphic rendering = everything is dull, bland, sad.
-work every ACT as if you wanted it to be FINISHED, we clearly prefer a beautiful thing on an 1 act that 10 act worthy of a portable game.
I was very very surprised to see that your priority was to make progress on the history of the game (act) while there is a lot of things to do before.
personally I do not care even if the story stops at act 4, 3 2 or even 1, if this act seems FINISH, beautiful, clean, detailed.
If the game turns out well!
Google translate
Résumé

The Game Awards winner 2018: an independent studio of 8 developers.
Why ?

In the video (in French) isl explain how a small team of 8 French devellopeurs have managed to win against AAA of more than one million devellopement.

Their secret?
-Exchange with the community, all the time!
-preferred provide 1 ACT worked, that 4 act ugly. (You think I'm lying? It's in the video)
-Exchange with the community
-Exchange with the community
-Exchange with the community, have I already said?

The game worked so well, although it was not finished at beta, that it made 500 positive comments on the first day in steam.
Because even if it was not finished, what was implanted was worked, beautiful, Detailed, think.

https://www.youtube.com/watch?v=xd-fb0we40g&feature=youtu.be