Hey Travelers!
Tag a friend - Signup for Last Epoch's Free Multiplayer Beta Playtest is now live on Steam!
If you've been waiting for the right moment to introduce your friends to Last Epoch, there is no better time than right now. You don't need to own a copy of the game; all you need is a Steam account. Head over to our steam page and hit the sign-up button!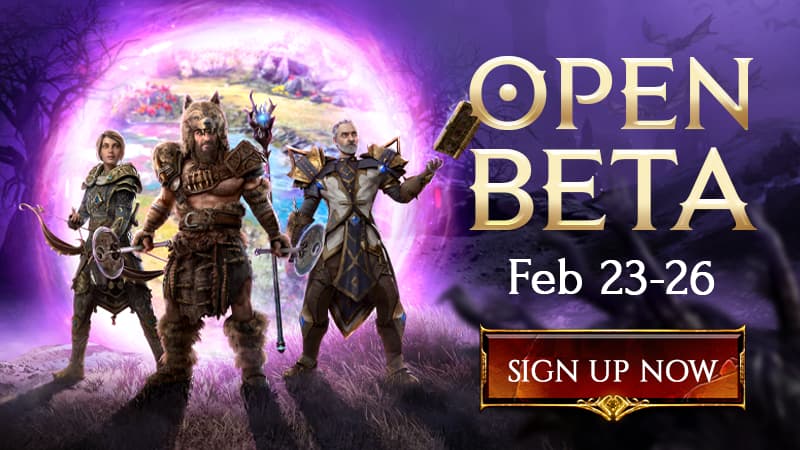 When can we sign up?
Right now!
Link: Last Epoch on Steam
When can we play?
Thursday February 23rd @ 10am CST - Monday February 27th @ 10am CST
What the Free Multiplayer Beta includes:
First Look at the upcoming 0.9 Patch
Play for free with up to 3 friends in your party!
Adventure through the first 4 chapters
Access to 12 Class Masteries.