heres a screen shot of the backer page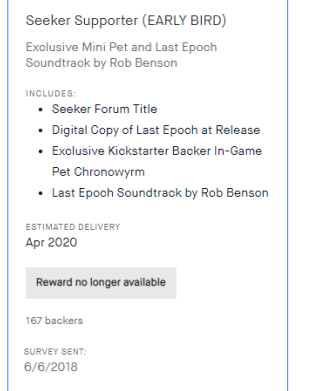 Hi
Your backer status will only give you access to the release version of the game. Currently that is estimated at Apr 2020.
so no way to get in the beta on steam on 30th unless i buy pack ?
That's correct. You can also arrange to upgrade your pack to a new one that has Beta access, but that would involve "trading in" your Kickstarter pack. You can email support@lastepochgame.com if that interests you. Thanks!
This topic was automatically closed 3 days after the last reply. New replies are no longer allowed.