I would like to know more details about this mob, please. What damage tape it deals, is his attack always hit, etc.
This mob is cause 8/10 of deaths on my Beastmaster.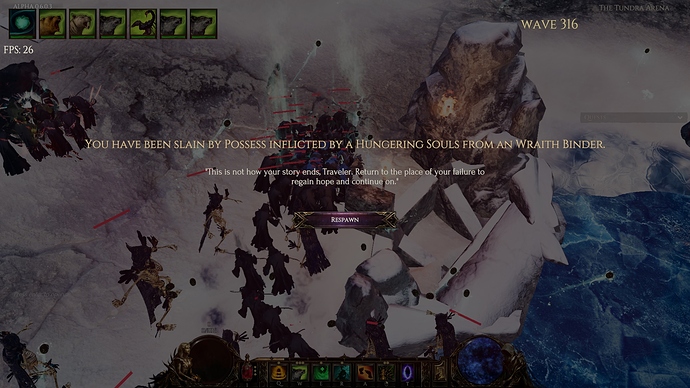 It's also so irritating. After killing his summoner if flee to the end of Arena, slowing down new waves start.
If 3+ packs of this mobs spawn in one wave it's lag a lot. FPS drops from 50-60 to 5-15 on minimal settings.
I hate you Wraith Blinder!