t don't know how to download the game,please
I have pay $50.00 supporter pack, it is not right?
You purchased the right one. But since the "Ancient Champion" Badge below your username is missing aswell … I guess you need to contact support.
If you follow the link (https://lastepochgame.com/my-account) the first thing you see should be this: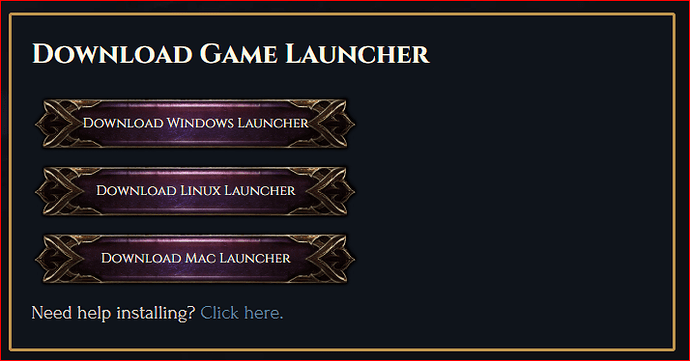 Thank you Kelvori, was looking to DL the game too.
Supported Last Epoch with the $50 Elder Supporter Pack too and don't have the DL buttons in my account.
I guess it's because I registered to the forum just now.
Going to contact support so they can upgrade my account.
So I've looked into this, and when you sent us the KickStarter Reward Survey you gave us a different account name than your current account. Please understand that the pledge you have made can only result in the supporter pack being placed on a single account.
Hey Sarno,
Thank you very much for your quick reply.
Wow, didn't remember having registered already as I was expecting the Steam code by Kickstarter mailing.
Guess I will have to check that survey and the account I provided within.
You are, of course, more than welcome to contact us privately if you'd like to discuss this further. The best e-mail address to use would be support@lastepochgame.com.
Thank for pointing out that i already had an account - I could retrieve it.
So please delete my posts in order to not clutter this discussion.
This topic was automatically closed 60 days after the last reply. New replies are no longer allowed.