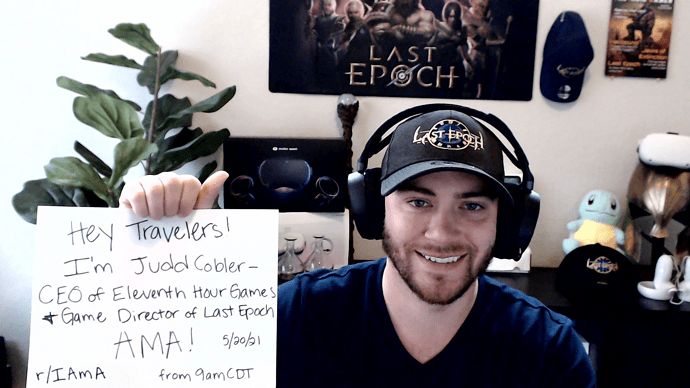 I'll be at r/IAmA May 20th, 2021 at 9am CDT to answer your questions regarding Last Epoch, EHG, and how I created and grew a game studio over 4 years that led to our first early access title becoming a Steam top seller.
Last Epoch started as an after-hours project that myself and a few other Action-RPG fanatics would pour all our free time into. Within 12 months we were able to launch our Kickstarter campaign which raised just over $250,000. This allowed me to officially bring on a few team members full time and begin laying the foundation for what EHG would become. Since then I have been able to hire over 50 full-time amazing individuals from around the world. This includes people from the United States, Canada, Brazil, Australia, Russia and many other countries in between. As a result of the team's passion and energy we made it onto Steam's Top Seller list multiple times while still in Early Access and self-publishing. I'm excited to sit down with you all to answer questions and discuss Last Epoch and the game studio, Eleventh Hour Games, behind it.
For continued discussion make sure you join our other communities!