Crit Hammer Paladin
Video: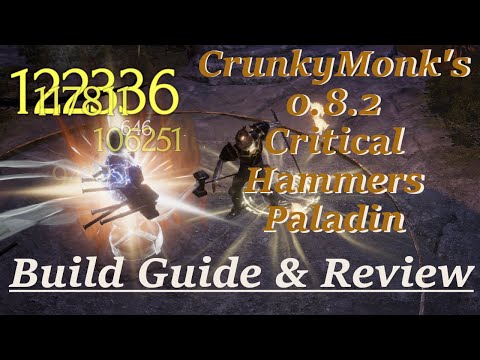 PROS:
Always Crits with Hammers
Clears Offscreen
Handles Empowered Echoes Comfortably
Ranged Playstyle
Lots of room in Affixes for Defense
Gear is Semi-Flexible
CONS:
Doesn't Instantly Delete Bosses
Arena is Pretty Lackluster
Dammitt's Build Planner:
Lv 100
Skills:
Hammer Throw
Volatile Reversal
Smite
Holy Aura
Sigils of Hope
Loot Filters:
GREY CAPS: Bases we're looking for.
GREEN: Sentinel Affixes and Items with Phys Pen.
YELLOW: Items with at least 3 Affix's we use.
PINK: Items with ONLY two Affix's we use.
ORANGE: Items with 4 Affix's we use.
BLUE: Decent Idols.
RED CAPS: Best Idols for build.
RED: Exalted Bases we're looking for.
MAGENTA: T6 Exalted Items.
MAGENTA CAPS: T7 Exalted Items.
The things that don't show up are not the droids we're looking for.
CrunkyMonk - Hammer Crit Pally.xml (83.8 KB)