I recently watched a video of the pre-alpha version of the game and I immidiately noticed that the damage numbers felt a bit more impactful and satisfying to watch than they currently do. I think one of the reasons for that might be that they had an upward pathing-motion and that they remained static for a while.
Right now I think that the numbers drop down and fade away far too quickly, causing them to feel "weightless" and non-impactful.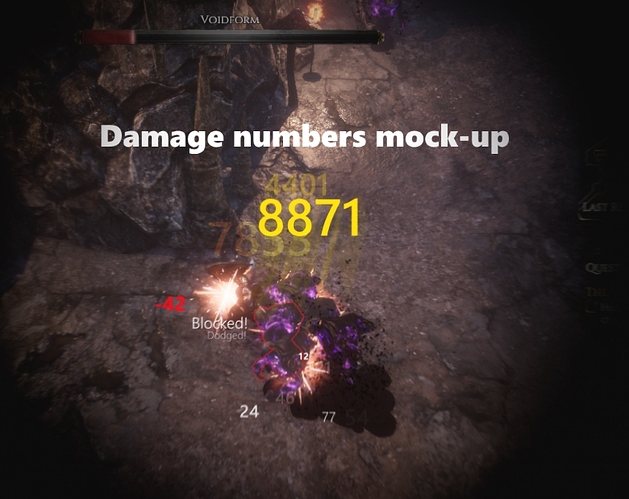 Like in my mock-up reference, maybe having a combination of both would be nice. Bigger damage numbers (like crits) going up and staying up for a while (like they used to) and smaller damage numbers moving down like they do now (but a little slower). Status effects like dodges/blocks could perhaps also be more static. I exaggerated the size of the numbers just for clarity.
I know that things like this are highly subjective, so I don't know how other people would feel about it. Maybe having some customization-options when it comes to damage numbers would be something worth having.