Crafting materials panel won't be able to close/open anymore, if the player close the inventory when the panel is closing/opening. It's seems the animation is interrupted thus the button is disabled.
Reproduce Procedure:
Lanch into game.
Open inventory.
Press "Crafting Materials" panel, and at the same time,
Close inventory. (by pressing "i")
Open inventory again, you will see the button has two arrows now, and will not work until you leave the game.
Screeshot: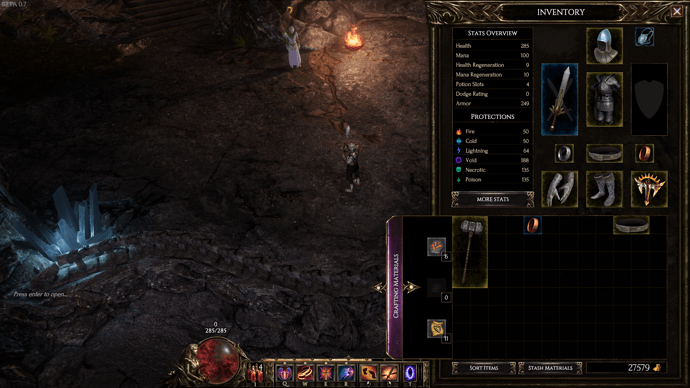 System:
Win10 Home