Just a shoutout thread: The crafting system in this game feels GREAT.
I've been a long-time "too poor to do end-game crafting, guess I'll just save up exalts and buy something" player in PoE, but the barrier to entry in Last Epoch is low enough that I'm crafting like a madman here. I look forward to the end of every Monolith run so I can use my 2-3 Glyphs of the Guardian to improve whatever item I'm working on (and I always have a couple items on the back burner, waiting for more Glyphs or rare shards).
I like that you can work your way incrementally toward something awesome (each Glyph or needed shard you drop lets you improve it once, so you can work on an item while you're wearing it). I also really like that it's easy to get something good, but getting something perfect requires ludicrous luck. It's a nice balance of low barrier to entry, but still hard enough to get top-tier results that you feel hype if you ever luck out.
Here are my sick gloves for your perusal: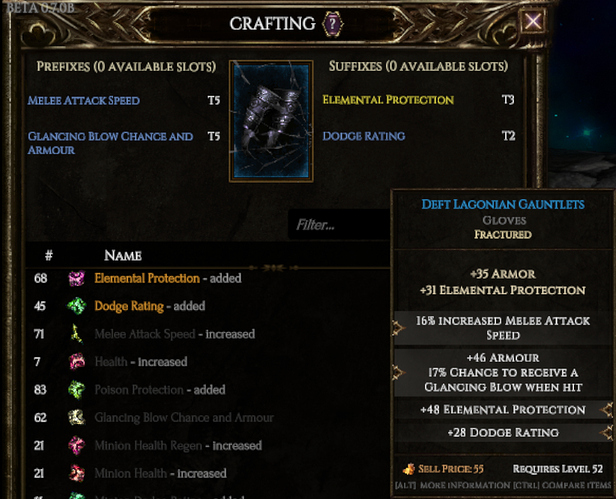 Great work devs!