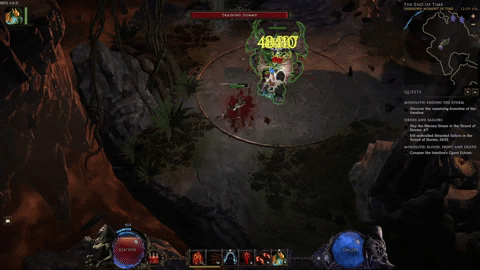 So I have played a lot of necromancer, and I have decided to make an updated bone golem nova build which will still be 100% viable, and untouched for next patch in 0.8.3. In the past people have done bone golem nova, but without the option of also scaling for good ward defense. Currently, I am level 90 with this, and plan on farming a lot of extra gear for it.
Skill Trees
(Currently in gear) Gear Planner
Spam volatile zombies for lots of ward, and spam Marrow shards, hitting your golem to proc bone novas, and pierces through enemies in front, and behind it to leech mana for you. Cast bone nova and dread shade to infuse your golem with lots of damage. ALTERNATIVE: put transplant on your bar for more mobility, and un equip bone curse, until you need it for bosses, and enemies that have high health, and are more tankier. Enjoy!