Generally, you should include:
What went wrong?
Log File
Screenshots (via a site like imgur) or video, if applicable
Thanks!
I was playing arena, up to wave 10 everything was fine. I then chose new modifiers, and the game loaded me into another instance (Of arena i guess).
Thing is, i ended up in nowhere. Heres a screen how it looked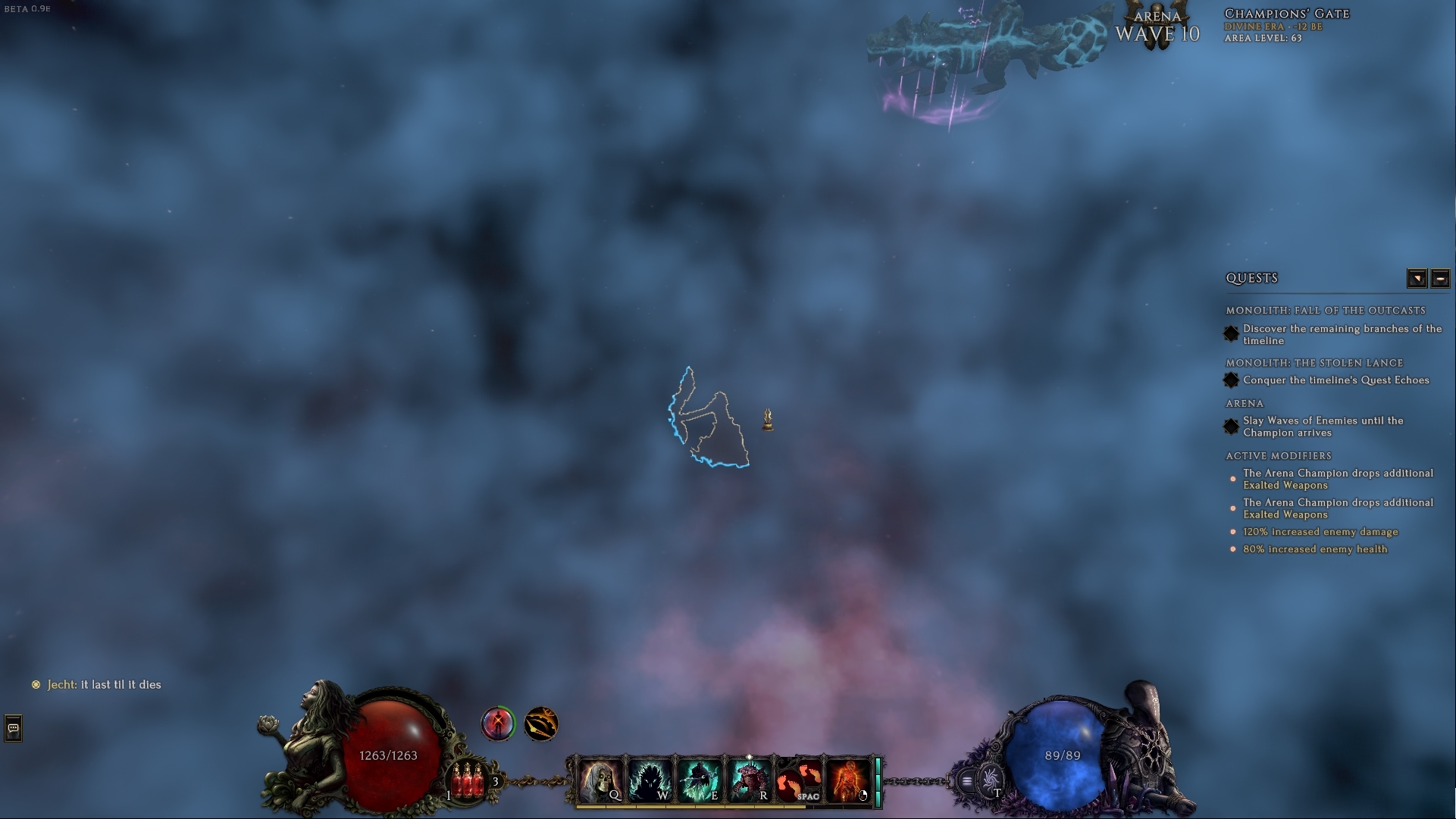 My player.log is around 60mb, even putting it in a rar archive didnt lower the size enough to upload it into this forum. So all i can give is the screenshot.