Video
---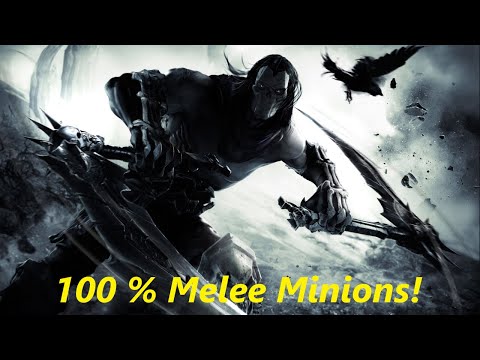 Build Overview
---
Pros

Good Damage
Can beat all bosses
Easy Playstyle where you just run around and resummon minions as needed.
Cons

Melee Minions Sometime struggler to hit mobs (lagon…)
Build Gear/Blessings/Idols Link
---
Below is a link to Dammitt's new website for builds. This Website is extremely easy to use and now lets you guys actively see my gear, the exact tiers and rolls, blessings and there rolls, and idols all in one spot. You can also edit any of it to make it better. Enjoy and make sure to give dammit a well deserved "Nice work" Pat on the back.
100% Melee Minion Necro Gear/Blessings/Idols In One Fancy Place
Updates
---
Initially posted February 8th 2021. Viable for 0.8d
Key Points and Interactions
---
Uniques that are BIS
Who to target with Infernal Shade
Passives
---
Acolyte
Lich
Necromancer
Skills
---
Infernal Shade
Dread Shade
Summon Bone Golem
Summon Skeleton Mage
Summon Skeleton