Please note; I did not create this build. This is simply a small written guide that is useful for having open on a spare monitor in order to copy the build exactly. Please direct any questions related to the build towards the original creator (link found in the credits section).
Updates
This write up was originally posted on the 27/10/2020 and is currently viable for patch 0.7.10(a/b/c)
Passives
---
Acolyte
Lich
Necromancer
Skills
---
Aura of Decay
Bone Curse
Rip Blood
Transplant
Wandering Spirits
Idols
---
You need as much health as possible for this build to work so stack 4x increased health idols if you can. Throw in a Chance to poison on hit and this will leave you a 1x1 slot, just fill it with any health idol you can find.

Gear
---
Below is a Tunklab Gearplanner link that has been put together from the gear shown in the original build creators video. This gear may is not min-maxed correctly but should give you a basic idea on how to get started.
Video
---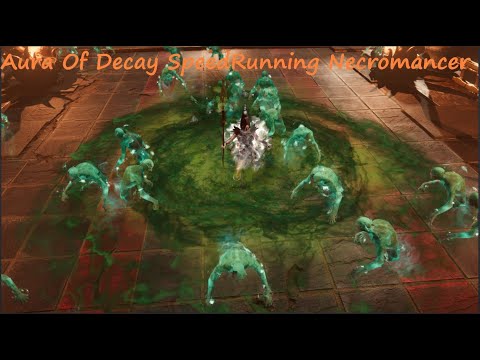 Credits
---
@Boardman21 is the original creator of this build, all credit for skill choices, gear choices etc go to them.
Myself. I took the time to collect screenshots, create the gear link and put this post together from the above video. I have the permission of the original video creator to make this post. If you would like me to do the same for your videos, please reach out to me on the forum